How to Undelete Permanently Deleted Files
Have you ever deleted a file by mistake, emptied the Recycle Bin, and then discovered that you actually needed that file? Restoring a file while it's still in the Recycle Bin is easy (right-click on it and select "Restore"). But what to do if the file you need isn't in the Bin anymore? Luckily, chances are that it's not really gone and can be undeleted in a few simple steps.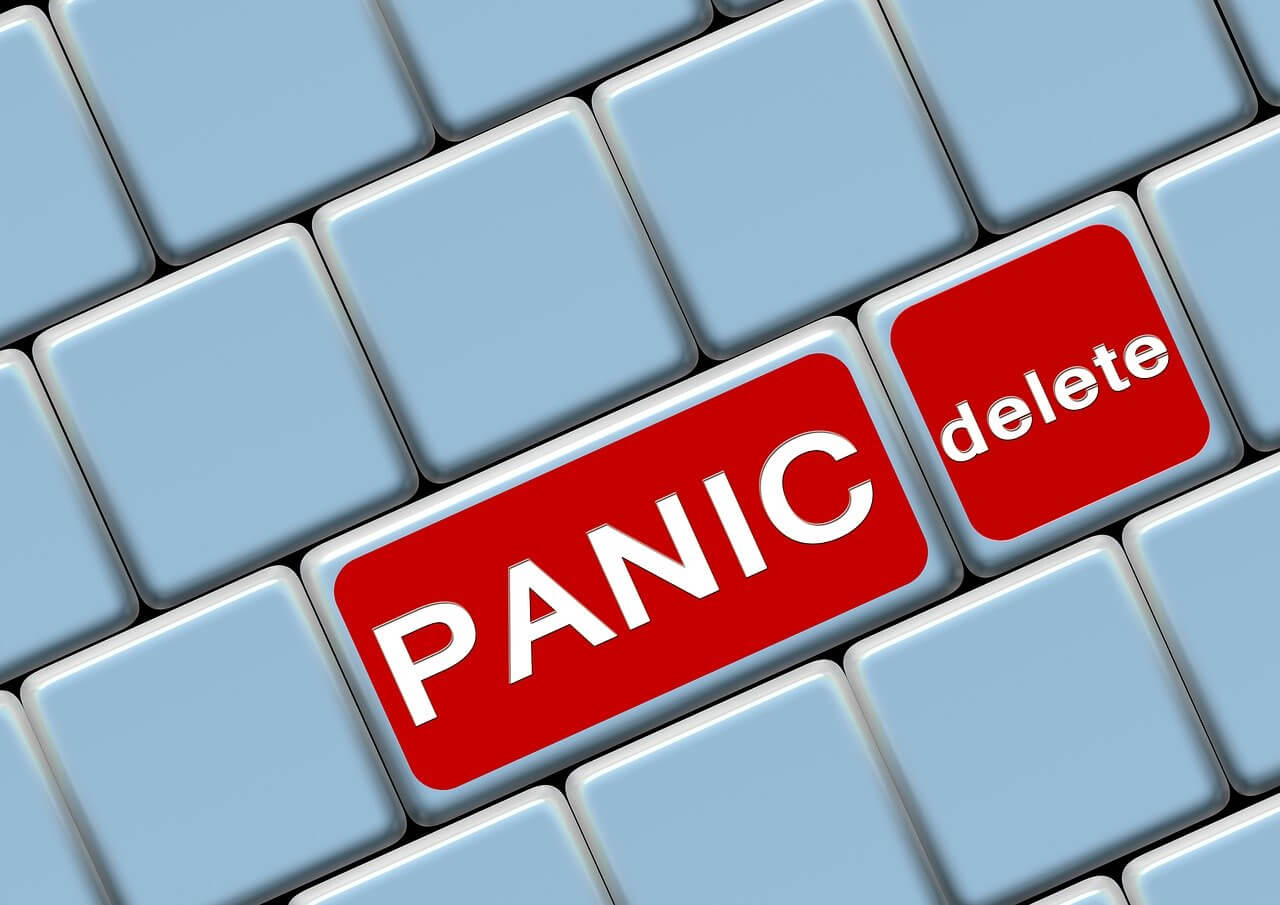 Why It's Possible to Undelete Permanently Deleted Files
The magic of file recovery is possible thanks to the way computers and hard drive work. When you hit the "Delete" key, the file is put in the Recycle Bin from where you can easily restore it. But even when you permanently delete a file by pressing Shift+Delete or empty the Recycle Bin, your operating system doesn't erase the file straight away. Instead, it deletes the name of the file from the index and marks the space the deleted file occupies as available for writing new files. This means that until the file is actually overwritten by another file, it's still on your hard drive and can be undeleted with the help of file recovery software.
How to Undelete Permanently Deleted Files with NTFS Undelete
The easiest way to restore permanently deleted files is to use portable file recovery software like NTFS Undelete. Most file recovery apps need to be installed on your computer to work. But when you install new software on the computer that has your deleted files, there's always a risk that the installation files will overwrite the data you need to recover. Unlike most apps, NTFS Undelete doesn't need to be installed on your computer, which means that you can run it from a USB stick. This maximizes your chances of fast and successful file recovery.
To undelete permanently deleted files with NTFS Undelete, follow these steps:
Stop using your computer immediatelly to prevent your deleted files from being overwritten. Even browser cache files can damage your chances of successful file recovery.
Use another PC to download NTFS Undelete to a USB stick.
Insert the USB stick into the computer on which you want to perform file recovery and run the .exe file.
Scan your hard drive for deleted files. An ordinary scan is fine for quick recovery, DeepScan is for undeleting files from a formatted hard drive, and Photos SmartScan is great for restoring your photos.
You'll get a list of all your deleted files. A green circle next to the file means it can be recovered, an organe circle means it can be partially recovered, and a red circle means that the file is gone for good.
Use the search and sorting features to quickly find the files you're looking for.
Select the file you want to undelete and click on the "Recover file" button.
Choose where to save the recovered file. Ideally, don't put it on a USB thumb drive or a different drive to prevent it from overwriting other files you want to recover.
If you're an advanced computer user and have the latest build of Windows 10, you can try Microsoft's new file recovery command line utility.
How to Undelete Files with Windows 10 File Recovery Tool
If you have the latest build of Windows 10 installed on your computer (Windows 10 build 2004), then you can undelete files using the built'-in Command Line utility.
First of all, you'll need to install Microsoft File Recovery. It's available for download from Microsoft Store. Once you have it, log in as Administrator and use the search bar to run it. If you get a UAC prompt, click "Allow". The Command Line will open - that's where you'll be undeleting files.
To start recovering files from your drive, paste the recovery command in the following format and hit "Enter":

					
						winfr source-drive: destination-drive: [/switches]
					
				
The source and destination drives have be different - that's a measure to prevent recovered files from overwriting other deleted files. Make sure you insert a USB thumb drive before you start and then select it as the destination drive.
Here's what a sample command will look like:

					
						winfr C: E: /n \Users\<username>\Documents\ImportantDocument.docx
					
				
Here C: is the source drive letter, E: is the destination drive, and the rest is the [/switches] block content.
For more information and sample commands, read this Microsoft article.