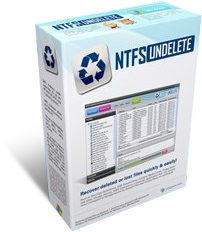 System requirements:
Windows XP, 2003, Vista, 2008, 7, 8, 10 & 11.
(Both 32-Bit and 64-Bit Windows are supported.)
Help, Tech Tips, FAQ's and Support
Documentation
Tech Support
Need Help? Open a Support Ticket
We will review your issue and provide a timely response.
Tech Tips
License Support
NTFS Undelete is licensed under the terms of the End User License Agreement.
Refund Policy
TouchStoneSoftware, Inc. offers TouchStoneSoftware NTFSUndelete for trial evaluation to allow customers to scan their PC and evaluate the benefits offered by TouchStoneSoftware NTFSUndelete prior to purchase. The trial evaluation version of TouchStoneSoftware NTFSUndelete can be used to identify deleted files, but the trial version does not perform file recovery. A purchased license to TouchStoneSoftware NTFSUndelete is required in order to access the full file recovery functionality of TouchStoneSoftware NTFSUndelete. Due to the complex nature of data recovery, it is not always possible to recover certain deleted files because of hardware constraints, overwriting, crosslinking or other technical reasons, and in certain situations a deleted file found and recovered by TouchStoneSoftware NTFSUndelete may not be a usable file. This is not considered a product defect. We recommend that you download and try the evaluation version before purchase. By purchasing a license, you acknowledge that you are aware of this opportunity to "try before you buy" and have either taken advantage of the opportunity to evaluate TouchStoneSoftware NTFSUndelete for free or decided not to do so. In light of this, TouchStoneSoftware, Inc. will not be able to offer any refunds for purchases of TouchStoneSoftware NTFSUndelete licenses except in cases of product defects.