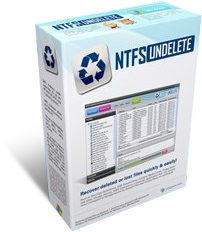 System requirements:
Windows XP, 2003, Vista, 2008, 7, 8, 10 & 11.
(Both 32-Bit and 64-Bit Windows are supported.)
Frequently Asked Questions
Can NTFS Undelete recover files from a CD or DVD?
NTFS Undelete does not support file recovery from CD or DVD. You will need to search the Internet for CD or DVD recovery software.
Will NTFS Undelete help me recover email from my web-based email account like Yahoo or Hotmail?
If you read your email through a web browser your email is never physically stored on your computer. For this reason there will not be any deleted email files for NTFS Undelete to recover.
What should I do immediately after accidental erasure to ensure that I can recover those files?
The most important thing is to prevent the deleted file from being overwritten by another file. To do so, avoid any use of the drive in which the file was erased until the file is recovered. Also, remember that NTFS Undelete should not be installed to this drive. Install it to a floppy disk if no other drive is available.
Can I do something in advance to increase my chances of file recovery?
Yes, defragment your drive and check it for errors on a regular basis. Note: If you have accidentally deleted a file or files, DO NOT defragment your drive until after you have recovered your files.
Why is recovery to the same drive not recommended?
Recovery to the same drive may overwrite the very segments of the drive that you are trying to recover your files from. If that happens, or if recovery fails, you will not have a second chance to recover those files.
I have not received my License Key, what do I do?
Your License Key is provided to you in 2 ways.
On your order confirmation page, the license key is provided to you. You can print this page for your records.
The license information is also emailed to you immediately upon completion of your order.
If you have not received this information, please check your spam or junk mail folder. If you still do not have it, please Send an e-mail to the Technical Support staff.
The License Key that I received isn't working. What should I do?
If a License Key fails, an error code will appear in parentheses next to the failure message.
The error codes and their meanings are:
0x800000AC - This code means that the License Name is entered incorrectly. Please verify that everything is spelled correctly.
0x80000AE - This code means that you are using the License Key on the wrong product. For example, you have been issued a key for FileRestorePlus™, but you are entering the key in the NTFS Undelete program.
0x800000C1 - This code means that there are incorrect characters entered in the License Key field. Please verify that this information has been entered correctly.
0x800000C7 - This means the length of the License Key is invalid. The License Key must be 23 characters long including the hyphens between each set of characters.
0x800000D0 & 0x800000D1 - These codes mean that the date and time on your system may be set incorrectly. Verify that the date and time on your system are correct.
0x800000AF means "Act ivation server unavailable". This might be caused by several reasons, the most common are:

Missing internet connection : Please confirm you have Internet access when activating.
Firewall software : If possible, disable the firewall temporarily.
Activation server temporarily down : This might have been on our end. Please retry to activate at your convenience.
If you still have trouble entering your license information, please open a Support Ticket here and include the error message displayed in parentheses within the body of the ticket.
I am trying to recover files from my camera, however, the camera is not showing up in NTFS Undelete. What can I do?
In order for a camera to show up in NTFS Undelete, it must be recognized as a storage device and must be assigned a drive letter. This means that the camera must be "mounted" as a drive. When you plug the camera into the computer, you may see a message on the camera asking you if you want to "turn on storage." You can say yes. This will effectively make the camera a storage device and should assign a drive letter to the camera. Alternatively, if your computer has a card reader, you can remove the memory card from your camera and place it into the card reader.
Your card reader should look similar to this: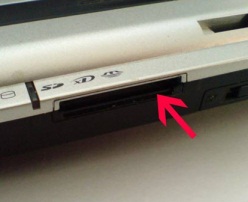 NTFS Undelete did not find my deleted files. Is there anything else I can do?
Yes. If the default scan did not locate your deleted files we recommend that you utilize one of NTFS Undelete's advanced scan technologies, the DeepScan or the SmartScan.
If you are looking for photos or images, please use the SmartScan.
If you are not looking photos or images, or are looking for several types of files, please use the DeepScan.
If you are using the scan filter, be sure you are using the correct filter settings.
Please ensure that you have also selected proper the drive(s) from the "Drives" pane.
The file(s) restored by NTFS Undelete are corrupt or not useable. What can I do to increase the likelihood of recovering useable data?
If the files recovered by NTFS Undelete appear to be corrupt or aren't useable, this may be an indication that the files have been partially overwritten. That being said, there are several steps you can take to to increase the likelihood of recovering useable data. These steps are outlined here.
I have utilized NTFS Undelete's advanced scan technologies but the files recovered still seem to be overwritten or corrupt. Is there anything else I can do to potentially recover some of my original data that may be stored in the files recovered by NTFS Undelete?
Yes, as we mentioned at the end of the previous FAQ, it is still possible to recover some or all of the original data from the files recovered by NTFS Undelete. To learn what you can do, please read through the following steps here.
What is the DeepScan option on the Settings Menu?
DeepScan is a feature that is used for files that are particularly difficult to recover. With data recovery many times you will find that some files can be very really difficult to successfully recover. NTFS Undelete has a feature called DeepScan that ensures successful recovery of even partially overwritten files.
What is the SmartScan option on the Settings Menu?
SmartScan is a feature that should be used when the files you are looking to recover are photos. SmartScan uses an advanced scan engine that is geared towards photo recovery and can undelete images in any format.